---
[powr-popup id="6e328954_1603832666"]
Effective Monday, August 8, 2021:
All visitors must wear masks
before entering the store.
Regardless of vaccination status we now require all visitors to wear a mask before entering the store.
If you do not have a mask we can help you curbside, call us from outside and we will gladly come to you.
Thank you for trusting Vermont Bicycle Shop.
Vermont Bicycle Shop offers in-store pick up only.
To learn more about our online purchases process and policies click here.
Hours:
| | |
| --- | --- |
| Monday |  – Closed |
| Tuesday through Friday |  – 9:30AM–6:30PM |
| Saturday |  – 9AM–4PM |
| Sunday |  – Closed |
Bicycles and bicycle parts arriving, and leaving, quite regularly!
We are seeing bicycles arrive in small bursts and sell before we get a chance to publish them to our website.
If you are local (we don't ship), give us a call if there is a specific bicycle you are looking for and even if we don't have it, there is a good possibility that it could be on the way soon.

And remember, we don't ever ship. Bicycles coming to us are for you, our neighbors and friends. Our goal is to serve our community directly (even more so during these difficult times) to make sure you can stay happy and healthy through bicycles and cycling.
July 1, In-store shopping returns with some limitations!!
As of Thursday, July 1 all staff at Vermont Bicycle Shop will be fully vaccinated and will re-open the store for in person shopping.
We will have a limited capacity based on square footage capacity regulations. We also have some simple rules moving forward to help protect our more vulnerable customers who may be visiting the same time as you:
If you are experiencing any symptoms of illness, please refrain from coming to the store. If you must come to the store with symptoms of any type a mask is required before entering and must stay on at all times.
For those who are unvaccinated we will require masks as well. 
Our goal is to continue the trend of helping to protect the health and happiness of folks in our community like Derek!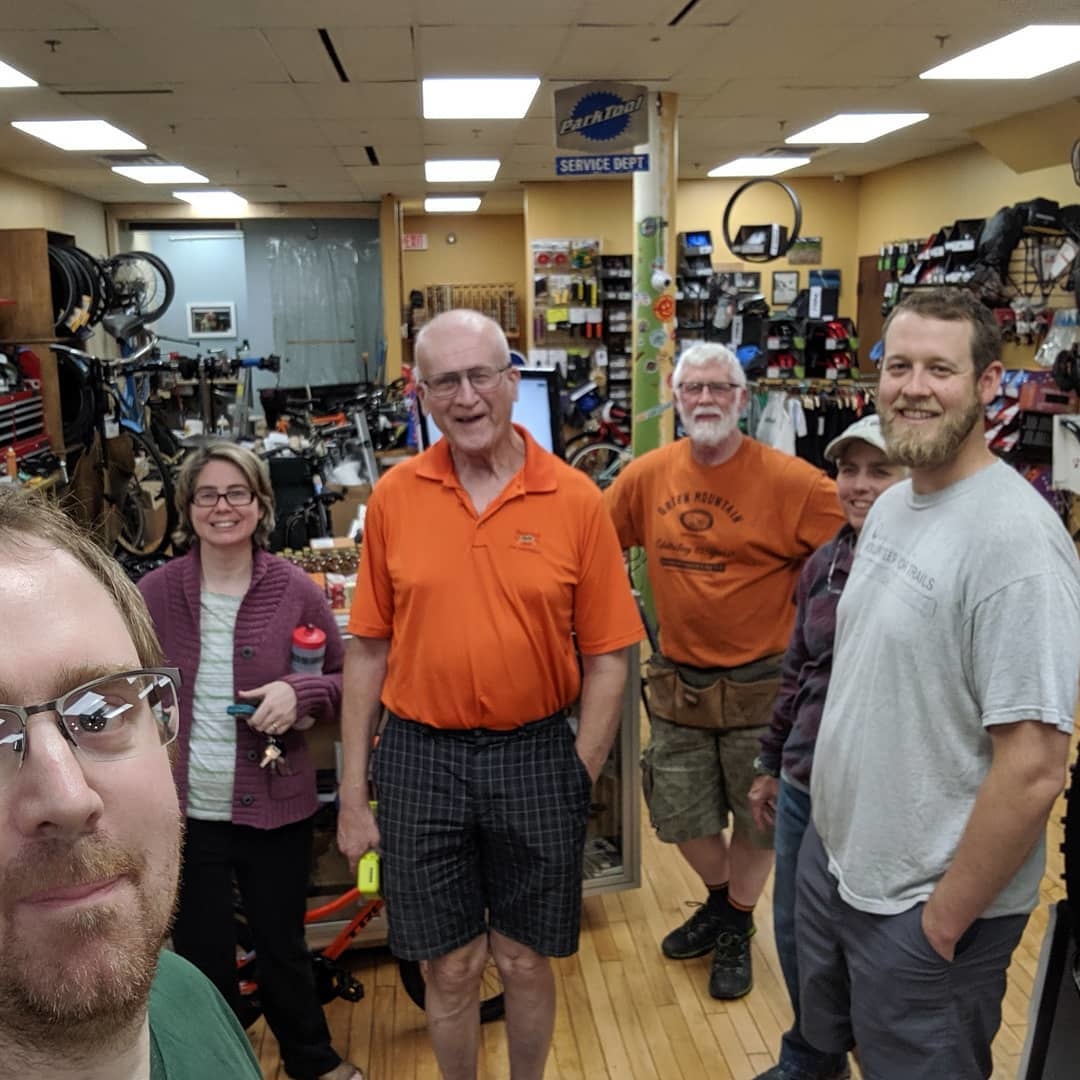 Thank you all so much for participating in keeping our community happy and healthy!
Vermont Bicycle Shop is located in downtown Barre, VT. The 2000 sq-ft store and service center at 105 N. Main Street houses one of the most unique bicycle shops in the country. With equal parts interest in technology and bicycle history Vermont Bicycle Shop provides services with a high emphasis on the tradition of the bicycle shop in small town America with a focus that a bicycle shop can be a part of what helps someone find health and happiness.
You can email us here:

[email protected]